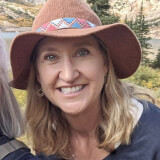 Amy W - Volunteer Naturalist
I enjoy learning and playing in the wonders of our natural environment. Topics that interest me are: wildlife, pollinators, plants, wildflowers, bird watching, hiking and natural history.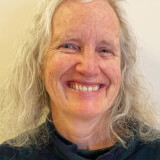 Susan M - Volunteer Naturalist
I am a recently retired academic editor who has lived in Boulder County for 55 years. I'm an avid xeriscape and native-plant gardener, and I love exploring our wild lands by foot, bike, and skis.