 Barbara B - Volunteer Naturalist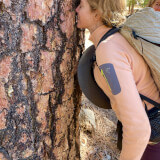 Noelle N - Volunteer Naturalist
My Dad taught me how to see: how to notice the sunlight filtering through purple beech leaves, how to lie back and watch clouds scud across the sky. I'm so thankful that I had a guide who knew how to stop and see – and feel and smell and hear – our mysterious (and sometimes intimidating) natural world. It's something that not everyone knows how to do, or even sees the value in doing, but to me, learning how to marvel at nature is the best gift I ever received. I'd like to share it!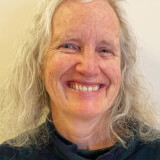 Susan M - Volunteer Naturalist
I am a recently retired academic editor who has lived in Boulder County for 55 years. I'm an avid xeriscape and native-plant gardener, and I love exploring our wild lands by foot, bike, and skis.