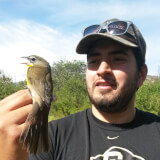 Carlos L - STAFF
I'm a Boulder native with family roots in Mexico. I grew up spending summers on my grandfather's farm in Chihuahua and was fortunate enough to be exposed to the natural resources of Colorado through school trips and summer camps as a teen. All of these experiences helped foster an appreciation and love for the outdoors in me. I love to hike, camp, fish and birdwatch, and most importantly, I like doing those things with people who haven't or don't do them often.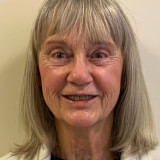 Marion L - Volunteer Naturalist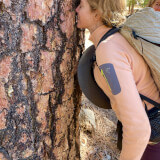 Noelle N - Volunteer Naturalist
My Dad taught me how to see: how to notice the sunlight filtering through purple beech leaves, how to lie back and watch clouds scud across the sky. I'm so thankful that I had a guide who knew how to stop and see – and feel and smell and hear – our mysterious (and sometimes intimidating) natural world. It's something that not everyone knows how to do, or even sees the value in doing, but to me, learning how to marvel at nature is the best gift I ever received. I'd like to share it!