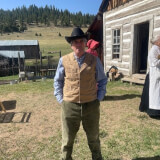 Donal M - STAFF
This is my second season as the Nederland Mining Museum Coordinator. Last season was my first work experience in a museum. I enjoyed learning and performing the various aspects of interpretation for museum visitors and program participants. I especially benefitted in my rookie year from the expertise and guidance of various Parks and Open Space personnel and volunteers. I was born in New York City and raised in northern New Jersey in a family of seven with four sisters and two brothers. Peter L - STAFF
I grew up in Cleveland near a MetroPark & spent summers in the woods of Northern WI. Always been attracted to the out of doors, I discovered hiking as a teen & couldn't get enough of it. My professional interest has been in history & have worked in the museum field in curation & preservation. Mostly at two State Museums. Most of my western trips early on were in the Pacific NW. I moved here 15 years ago & have been involved with both OSMP & now POS, both as volunteer & staff. Rebecca L - Nederland Mining Museum
I enjoy both history and nature, thus leading to a major in geology, the history of the earth! This education and experience adapts well to the Nederland Mining Museum and Lefthand Canyon Assay Office. I also volunteer at the Altona Schoolhouse, which is very similar to schools my mother's family attended and taught at in Oklahoma and Arkansas. I grew up surrounded by a family of teachers, so I have a particular fondness for that profession, also.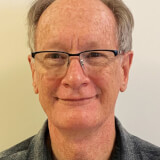 Rick L - Nederland Mining Museum