 Barbara K - Volunteer Naturalist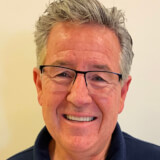 Harvey N B - Volunteer Naturalist
I grew up in the San Francisco bay area (Marin) and took an early interest in birds, fishing, hiking, and the outdoors. I am a NOLS grad (WRW 1977) and am a certified Wilderness 1st Responder. I traveled east to college, pursued a career in investment banking in NYC, and raised a family in CT. I moved to Boulder in 2016. I am an avid birder and volunteered for BPOS last year collecting data on nesting raptors. I am a passionate fly-fisherman and spend much of my free time in the back country..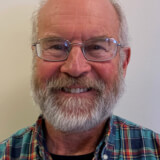 Rob D - Volunteer Naturalist
I'm a New Jersey native. I came out to Colorado for graduate school and fell in love with the mountains. I have always enjoyed the outdoors and have camped, hiked, and backpacked. I am especially drawn to wildlife. I am fascinated with animal behavior in their natural environment and love to watch them in action. I look forward to sharing my passion and knowledge with others. Also, I hope to help them appreciate the beauty, fragility, and interconnectedness of animal and plant life.